Guangzhou Aircraft Maintenance Engineering Company (GAMECO) has shifted its business model towards passenger-to-freighter conversions, in response to operators wanting more cargo aircraft.
Norbert Marx, CEO of GAMECO, tells Smart Aviation Asia Pacific that a big focus for the company now is passenger-to-freighter conversions. GAMECO has a division and teams of people dedicated to it, so as to ensure a more organized and stable workflow, he adds. 
He says GAMECO ramped up its passenger-to-freighter conversion business even before COVID-19, as the company saw that demand for air cargo was growing due to the growth of e-commerce which relies on airfreight for speedy delivery.
"The increase in online ordering is certainly a big driver for the demand in cargo aircraft. Further, the Boeing 737 classic and Boeing 757 were getting old, and there were not yet any Airbus options on the market nor any 737NG options, at that point in time, so we saw that there would be a big demand on the type change services," he clarifies.
When the pandemic hit, this demand accelerated like crazy, says Marx, adding that with fewer international flights, widebody aircraft coming in for MRO services reduced, giving GAMECO extra space for passenger-to-freighter conversions.
"We see that this is a real window of opportunity for us to build the business for the future, so we have bundled the conversions with a maintenance package as well. That means that we do the converted aircraft for our customers and we also keep maintaining the aircraft for them, such as the landing gears and other components," he elaborates.
He says the company has three 737 conversion lines – from nose to tail – running in parallel, which can deliver 12 737 freighters per year. 
"On the Boeing 767 side, we have just started the first conversion line and the second conversion line will be ramped up in the middle of this year, allowing us to deliver seven 767 freighters per year," he adds.
"The conversions that we do includes cutting  … the fuselage [so the large cargo door can be installed] and reinforcing the floor, which is a big modification, and this is different from those aircraft that fly cargo on off days when there are no passengers," he says, referring to the fact that GAMECO is converting aircraft into dedicated freighters.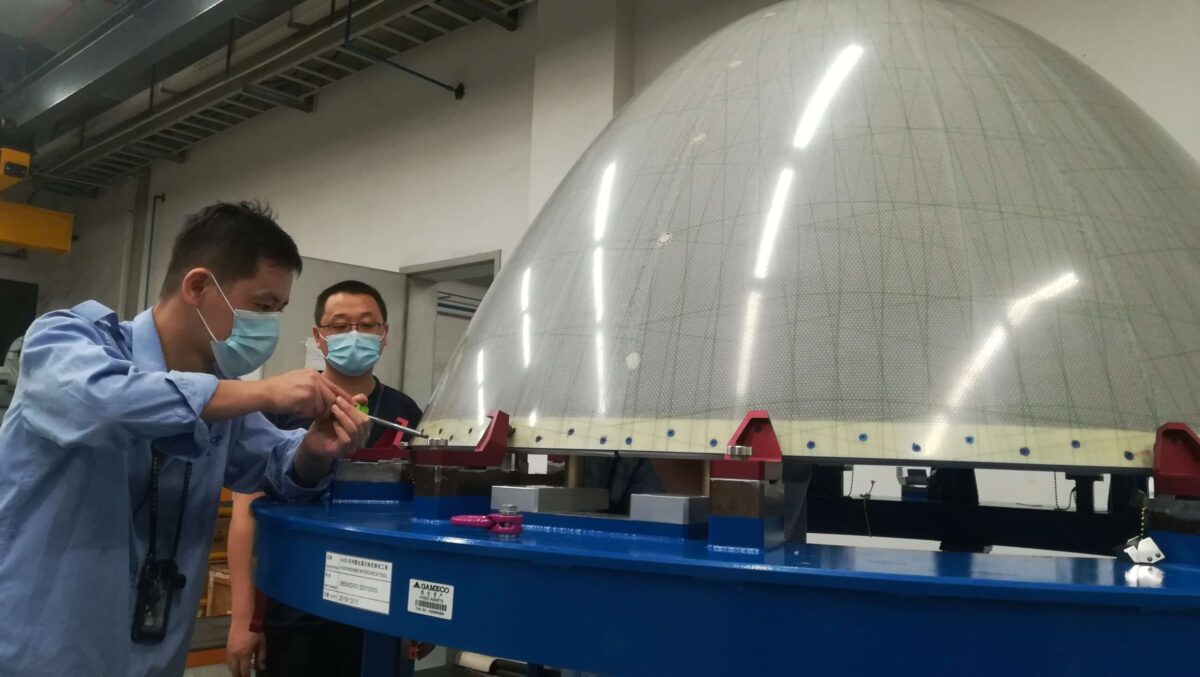 Marx says GAMECO recently opened a third hangar that increases the scale of its operations.
"We had planned for this new hangar [in May 2019] before the pandemic … as the demand for widebody slots from China Southern and third parties exceeded the capacity that we have in our other two hangars which totalled to be around 20 lines. With the new addition, a further 11 lines will be put into operation," he says.
Marx adds that the company has a dedicated paint shop which can accommodate aircraft as large as the Airbus A380.
Going forward, he says there is a good window for around five years in the passenger-to-freighter conversion market.
"Short term cargo is in high demand right now, with the rates increasing and many projects. But after that, we will have to reassess if demand will go down in the long term, as the demand will not continue to grow at such a rapid rate," he adds.
Another factor is passenger aircraft bellyhold space will eventually come, once that market recovers, which effectively adds more cargo carrying capacity into the market that then competes against operators of dedicated freighters.  
Marx says MRO companies used to consider the passenger-to-freighter conversion business as work that helped to keep the MRO organisation busy and fill jobs, but with the cargo business booming, thanks to e-commerce, it has gained more significance. 
He says once the travel restrictions are eased, international travel will pick up again, and there will be more passenger aircraft coming in for MRO, so in the end both conversion services and MRO services may balance out.
Featured photo from GAMECO shows the company's new hangar.
Related Stories:
First COMAC ARJ21 Freighter To Be Delivered This Year (14 January 2022)
Ong Jeng Yang
Based in Singapore, Ong Jeng Yang has more than four years of experience working in the media industry.
Related posts
SUBSCRIBE TO OUR NEWSLETTER