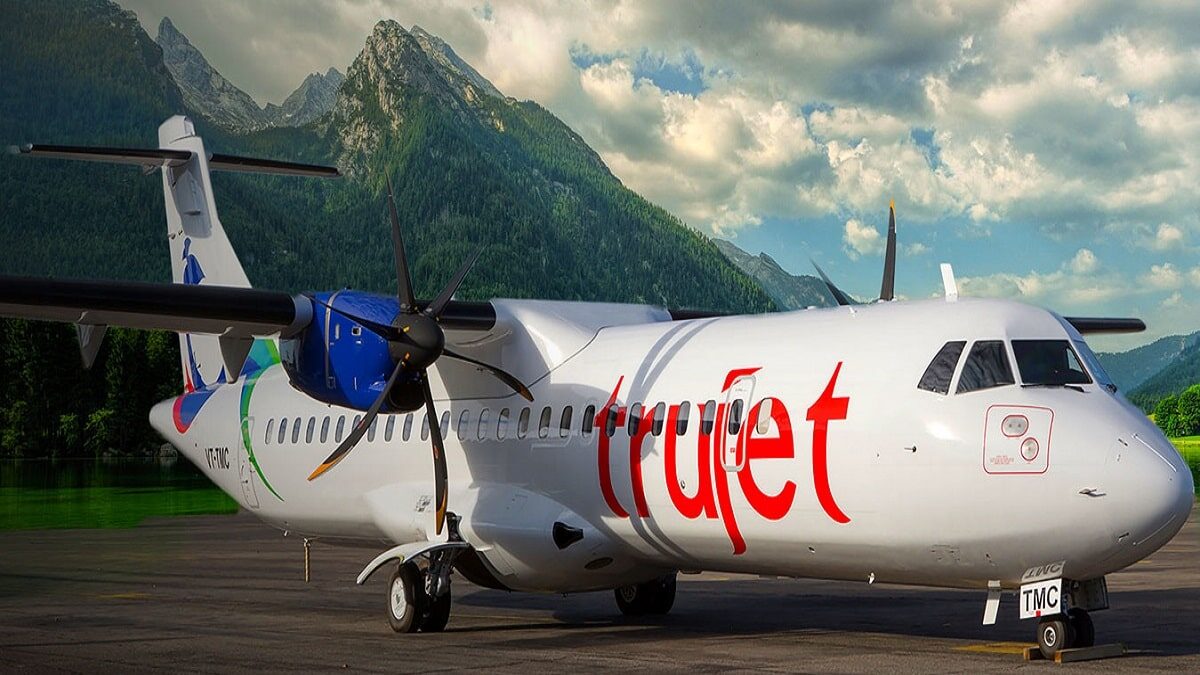 Winair Aviation, a newly founded transport-related company, is set to acquire a majority stake in financially-troubled regional carrier TruJet, and plans to restart the operations by year-end.
Winair Aviation says in a statement it signed a term sheet agreement on 26 April to acquire a 79% equity stake in TruJet for two billion Indian rupees (US$26.3 million).
Winair Aviation also says it will take management control of TruJet.
The chairman and managing director of Winair Aviation, Samuel Timothy, says: "With our experienced team, we will revitalize TruJet through the infusion of fresh capital and improve its performance," benefiting consumers.
Smart Aviation Asia Pacific understands that TruJet only has three aircraft, all of which are grounded and, according to well-placed sources, are currently being taken off the India aircraft registry and being repossessed by the aircraft's lessor Elix Aviation.  The three aircraft are ATR 72-500s.
Timothy says TruJet plans to add 17 aircraft and have three ATR 72-600s as back-up by December.
Umesh Vankayalapati will remain as TruJet's managing director and will work with Timothy to guide the new management team with a new business plan, Winair Aviation says, adding the deal came as a major relief for TruJet's 650 employees and their families.
Winair Aviation says it is all set to roll out scheduled commuter operations soon.
TruHet has an air operator's certificate, but the airline grounded its operations in February after incurring debt.
Media outlet Money Control says Winair Aviation is associated with the Aaryan Group of Companies, an Indian conglomerate based in Pune that has various businesses: media and entertainment, infrastructure and real estate, etc.
Information online shows Winair Aviation was incorporated on 17 October last year and is involved in the support of transport activities and travel agencies.
Indian research company Tofler.com, which makes information from company registrations in India publicly avaliable, lists: Samuel Ranjan Timothy, Winnie Kurup, Ram Kishan Sharma, Priscillia Timothy, Ranjan Timothy and Bhimrao Rajaram Shegokar as directors of Winair Aviation.
Picture Source: indiatvnews.com
Related Stories:
Lessor Elix Aviation Repossessing ATR Aircraft From India's TruJet (25 April 2022)
Growth In India's Domestic Market (14 March 2022)
Ong Jeng Yang
Based in Singapore, Ong Jeng Yang has more than four years of experience working in the media industry.
Related posts
SUBSCRIBE TO OUR NEWSLETTER