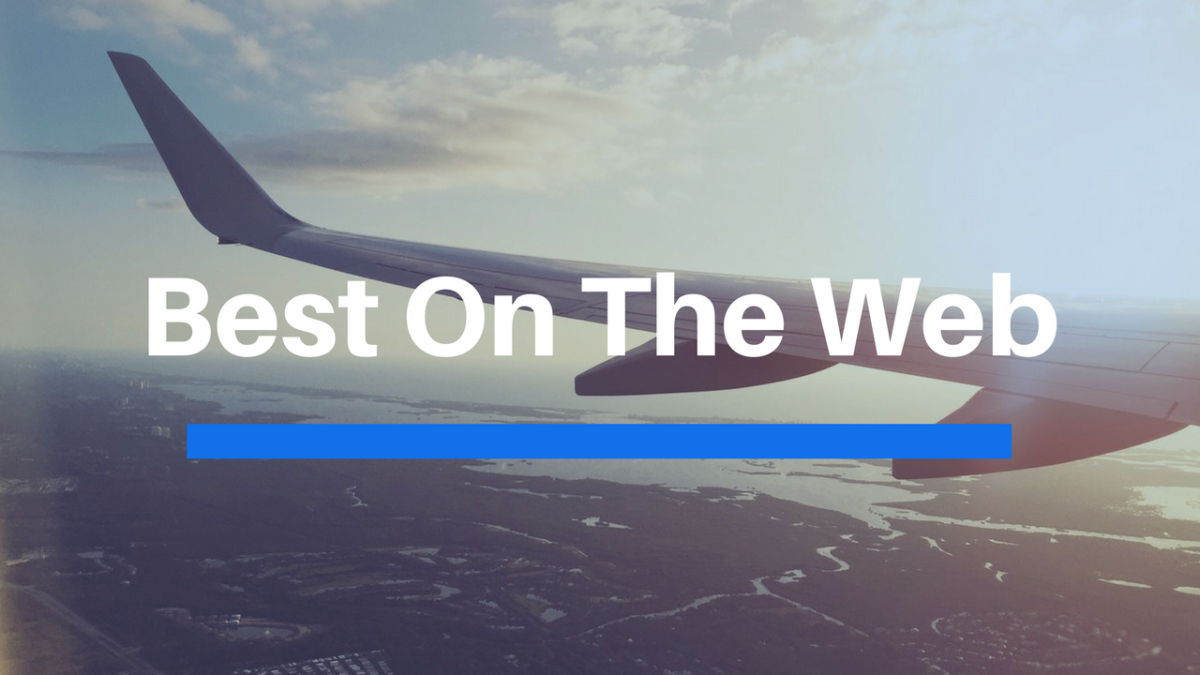 This month's interesting round-up of regional aviation news include Garuda Indonesia, the Malaysian Air Force, Philippine Airlines, and FlyPelican.
1. Garuda Indonesia Considers Axing ATRs and CRJ1000s
Source: Flightglobal
Loss-making national carrier, Garuda Indonesia, has delayed taking delivery of aircraft and is reportedly considering whether to continue operating regional aircraft.
Flightglobal reports, without identifying its sources, that the airline "is considering removing smaller aircraft such as the ATR 72 and Bombardier CRJ1000 from its fleet." It says the airline wants to reduce its losses by simplifying its fleet and increasing utilisation of remaining aircraft.
The news website also says the airline has delayed delivery of all aircraft on order that were due for delivery this year. It adds that Boeing 737 MAX aircraft due for delivery in 2017-2020 have been delayed to 2020-2024.
Editor's comment
It has been well-known in the industry for many years that Garuda has been unhappy with its CRJ1000 operation, but the news about ATR is a surprise. The reason Garuda purchased the ATR aircraft is because it realised it had a smaller domestic route network than its competitor Lion Air. And that if it was to remain competitive as a network carrier, it needed to have a network as big or comparable to Lion Air.
Corporate customers, when considering which airline to use, look at network. If the airline is unable to fly their executives to the destinations their executives need to fly to, then they will choose an airline that can.
Garuda's move to re-examine its commitment to domestic regional aviation also appears to be contrary to what the Indonesian Government is trying to achieve. The Government recently announced it wants to develop new tourism areas in Indonesia. The way to develop new tourist areas is to develop domestic regional air connectivity using regional aircraft.
2. Garuda Launches New ATR Service to Famous Indonesian Dive Spot
Source: Xinhuanet
Garuda Indonesia has launched services from Southwest Sulawesi provincial capital of Kendari to Wakatobi Island using ATR 72-600s.
Wakatobi island is a famous diving location, a Garuda official tells Jakarta Globe, adding that it launched the four-times weekly service because the national government wants to develop new tourist areas. The government wants to develop other areas rather than have tourism in Indonesia concentrated in Bali.
3. Malaysia's Air Force Short-Lists Aircraft for Maritime Surveillance
Source: Jane's
The Malaysian Air Force has short-listed the four aircraft types it is considering for its maritime surveillance aircraft requirement.
Jane's quotes the air force's head of staff for air region one headquarters, Brigadier General Yazid Bin Arshad, as saying there are four aircraft short-listed.
He declines to say publicly the four types being considered but Jane's says that according to its sources the aircraft are the: Airbus CN-295, ATR 72MP from Leonardo, Boeing P-8 Poseidon and Indonesia Aerospace CN-235.
Besides being used for maritime surveillance, the aircraft will be weaponised for anti-submarine warfare, it adds.
Editor's comment
The aircraft that the air force is seeking to buy are maritime surveillance aircraft. The Malaysian Maritime Enforcement Agency has a separate requirement for maritime patrol aircraft.
4. Philippine Airlines Developing Intra-Island Network
Source: Sunstar
Philippine Airlines took delivery of seven aircraft last year, five of which were Bombardier Q400s it has ordered.
The other two were Boeing 777-300ER. Philippines Airlines' growth has been concentrated on developing its intra-island domestic network and ultra long-haul network.
5. Philippine Airlines Developing Clark as Alternative Hub
Source: Aviation Tribune
Philippine Airlines (PAL) is developing a hub at Clark Airport, a secondary airport outside Manila, to improve domestic regional connectivity and reduce congestion at Manila's main airport.
PAL says it has launched services from Clark to Bacolod, Tagbilaran, Cagayan de Oro and Virac. This means it now serves 13 domestic destinations from Clark. The airline is exploring adding more domestic destinations from Clark, it adds.
6. Australia's FlyPelican Filling Void Left by Rex
Source: Ch-aviation
Regional Express (Rex) is withdrawing from the Sydney-Taree route and has also reportedly dropped its Dubbo-Cobar service, but another carrier is moving in.
FlyPelican has announced its plans to take over the Sydney-Taree service after Rex withdraws and plans to use a BAE Jetstream 13-times-weekly, a higher frequency than Rex's Saab 340 service.
Leithen Francis
Leithen is based in Singapore and has over 17 years' experience working for news organisations. He is the former deputy Asia editor of Flightglobal and the former Asia editor of Aviation Week. Leithen has a BA in journalism from RMIT University in Melbourne, Australia.
Related posts
SUBSCRIBE TO OUR NEWSLETTER