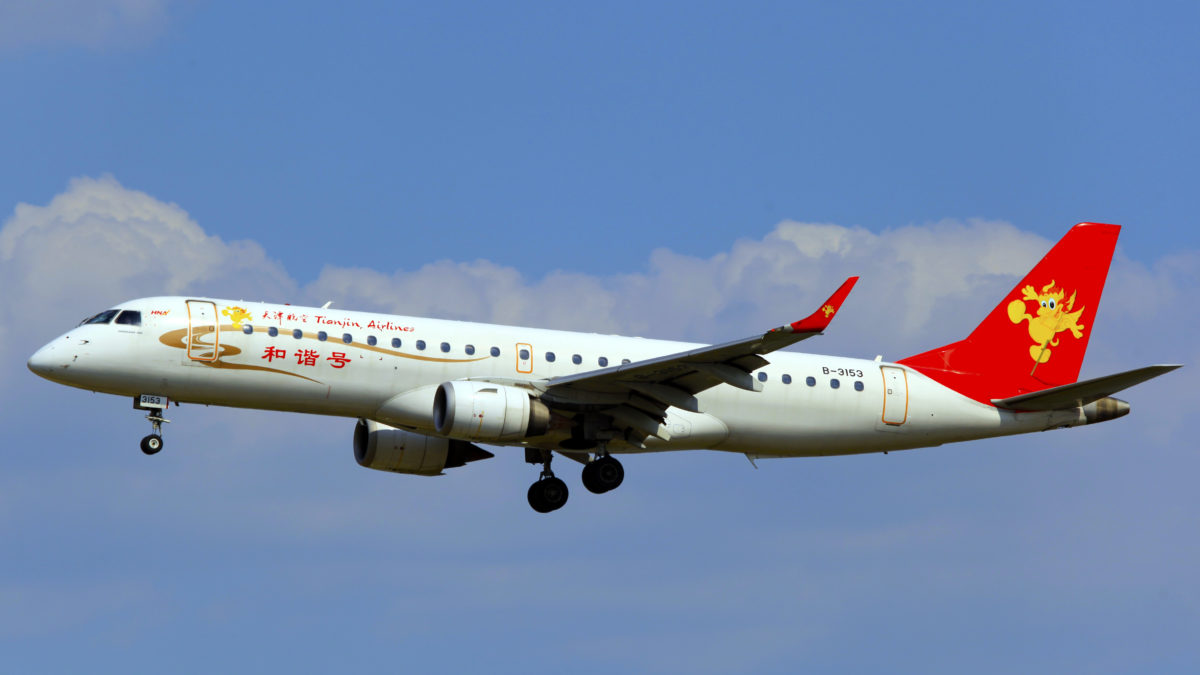 Airlines Will Utilize RJs In Current Crisis: Embraer's Slattery
Leithen Francis, 4 May 2020
2 min

read
Embraer argues that smaller aircraft will be utilized more during the current crisis and recovery phase, than larger aircraft, and that it will take the aviation industry three to five years to recover.
Embraer commercial aircraft president and CEO, John Slattery, says: "There does seem to be a consensus building among the airframe and the engine-makers that you are looking at a three to five-year recovery in terms of capacity and yield."
"It is important when you talk about recovery to look at capacity and yield. It's not about revenue share, it is about profitability. The essence of sustainability [for airlines] is generating free cash-flow and profitability. That is the key metric," says Slattery.
"We feel that the widebodies will be more at the five-year end of the range. There is a lot of complexities around long-haul travel and there will be a lot of anxiety around long-haul travel."
"At the three-year end you will be looking at the Boeing 737 and the Airbus A320. But when I talk to US carriers, the view is that the demand for the 76-seater in that market is going to come back aggressively, almost immediately," adds Slattery, who was speaking in a public webinar organized by Aviation Week.
He says airlines will gravitate to regional aircraft in the current climate because mantra of stimulating passenger demand by offering lower airfares – derived from operating larger aircraft with lower seat mile cost – will no longer work in the current market.
He says airlines will look to generate as a higher yield as possible from the few passengers who are flying. To achieve that higher yield, airlines will look to operate smaller aircraft with lower total trip costs, he adds.
"When we look at how the market performed after the terrible events of 9/11 [US terrorist attacks], in the US market we had the ERJ-145 from Embraer and the CRJ200 from Bombardier being the aircraft of choice for airlines in the US market, as well as in western Europe. The airlines need to keep the trip cost down as low as possible."
"You want to be selling a fewer number of seats so you can get a better yield and ticket price from those people who are travelling," he adds.
Slattery says domestic travel followed by short-haul international travel will recover before long-haul travel.
Eighty-eight percent of US air traffic and around 80% of China traffic is domestic, while 60% of traffic in Europe is intra-regional, he adds.
Picture credit: Tianjin Airlines
Leithen Francis
Leithen is based in Singapore and has over 17 years' experience working for news organisations. He is the former deputy Asia editor of Flightglobal and the former Asia editor of Aviation Week. Leithen has a BA in journalism from RMIT University in Melbourne, Australia.
Related posts
SUBSCRIBE TO OUR NEWSLETTER