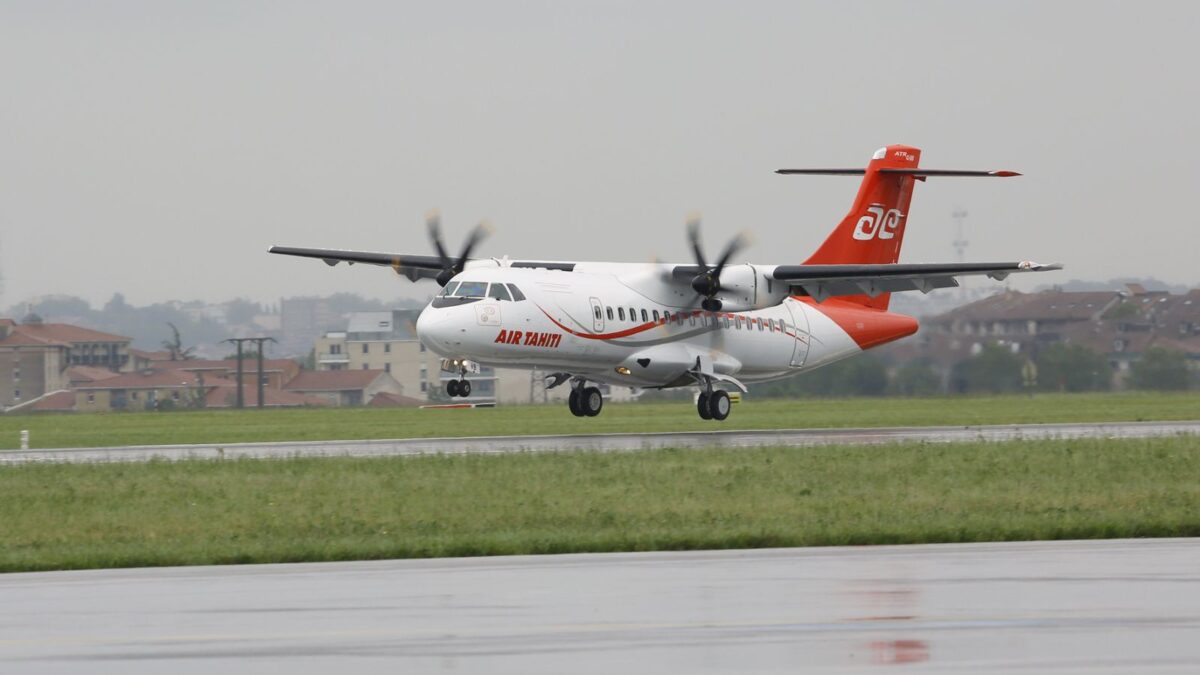 French Polynesian regional airline Air Tahiti is resuming flights to all destinations in its network following a government meeting aimed at stopping the airline from reducing its network.
Air Tahiti says it reversed its decision to cut its network of 46 destinations down to 20 as the government agreed to provide a US$4 million subsidy to make up for lost profits from routes normally popular with tourists. These routes, such as between the main island of Tahiti to Bora Bora, usually compensate for loss-making services to other islands, but were hit hard by the pandemic's impact on international tourism, it adds.
The government had also pressured Air Tahiti, in which it owns a 14 percent shareholding, to continue flying to all 46 destinations by saying it may create a new airline if the suspended routes were not resumed. Air Tahiti's network spans French Polynesia's 4,167km² territory, as well as a sole international destination in Rarotonga, the Cook Islands. It operates eight ATR 72-600s along trunk routes, in addition to two ATR 42-600s, three Beechcraft King Airs and two De Havilland Canada Series 300 Twin Otters.
But while Air Tahiti has taken a big financial hit from local travel restrictions, the country has seen zero deaths from 62 cases of COVID-19, the last case being recorded by authorities on 28 June. The country is slated to open its borders on July 15 to visitors from all countries, with no mandatory isolation period in lieu of proof of a negative COVID-19 test taken 72 hours before departure.
Edward Eng
Edward is based in Singapore. He writes stories on regional aviation across the Asia-Pacific region and has a background on covering socio-political issues. Edward holds a BA (Hons) in Philosophy, Politics and Economics from the University of Warwick in the UK.
Related posts
SUBSCRIBE TO OUR NEWSLETTER