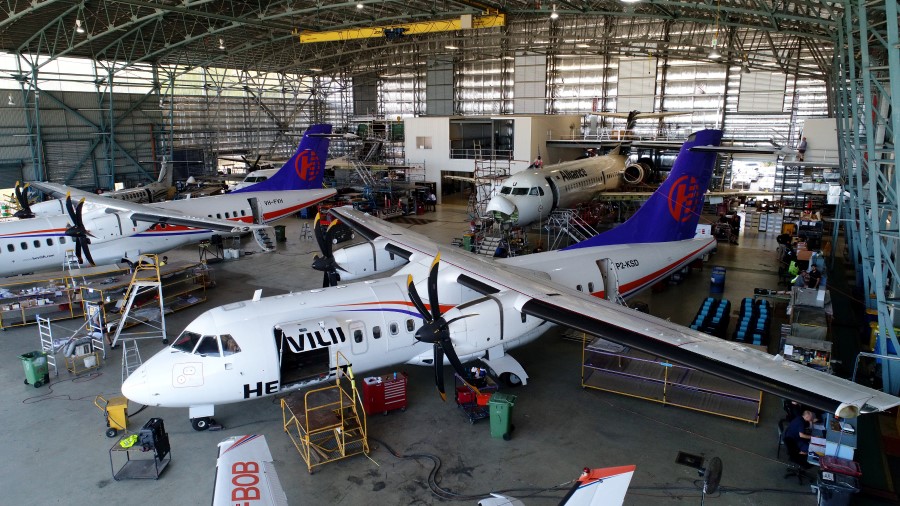 General Dynamics' business aviation maintenance, repair and overhaul (MRO) company Jet Aviation has sold its heavy MRO organisation in Cairns, Australia to Heston MRO, an independent Australian MRO that is more synonymous with line maintenance.
Industry sources close to the parties involved say Heston has acquired Jet Aviation Cairns, which is primarily a heavy maintenance base for regional aircraft such as ATRs.
Brisbane-headquartered Heston MRO has line maintenance facilities in the Australian capital cities of Sydney, Melbourne, Adelaide, Perth and Brisbane as well as some regional cities such as Wagga Wagga.
Heston MRO recently expanded beyond line maintenance into component MRO and had recently flagged its intention to expand into heavy maintenance and seek new business from airline customers in the Pacific and New Zealand.
Jet Aviation Australia, formerly known as Hawker Pacific, is primarily a business aviation MRO, especially now that it is owned by General Dynamics, owner of Gulfstream.
Jet Aviation Cairns is different to the other Jet Aviation MRO businesses in Australia – such as Jet Aviation Sydney – because it is primarily focused on serving commercial regional aircraft operators rather than business jet operators.
According to Jet Aviation's website, the Cairns MRO is a certified line and heavy maintenance organisation for:  De Havilland Aircraft of Canada Dash-8 100/200/300/400 aircraft, ATR 42/72s, Saab 340s, Embraer 120s and Fokker 70 and Fokker 100s.
The Cairns MRO company has strong financial and political support from the Queensland state-government, which announced in June that the MRO organisation has received financial support through the state government's Jobs and Regional Growth Fund programme.
The government said at the time that the Cairns MRO company has a 4,000m2 hangar and is expanding its workforce and business. The Queensland Government has also said publicly it is lobbying Qantas Airways to send its fleet of regional aircraft – such as Dash 8s and Fokker aircraft – to the Cairns facility for heavy maintenance.
Jet Aviation Cairns does heavy maintenance on Hevilift Group's ATR aircraft. It has also had some success in securing heavy maintenance work from Pacific island carriers such as Air Vanuatu which sent its ATR to the facility recently for a heavy maintenance check.
Australia, New Zealand and the wider Pacific region has a large installed base of ATR, Fokker, Saab and De Havilland aircraft.
Jet Aviation Cairns' main competitor for this business is Air New Zealand (ANZ) Engineering and Maintenance, which not only serves the ANZ fleet but also does third-party MRO for operators of ATR and De Havilland aircraft. But ANZ Engineering and Maintenance recently closed its MRO facility in Nelson, which was its main base for regional aircraft MRO, and consolidated the business at its Christchurch MRO facility.
Smart Aviation Asia Pacific has reached out to Jet Aviation for comment as well as to the CEO of Heston MRO, Asta Zirlyte.
Related posts
SUBSCRIBE TO OUR NEWSLETTER