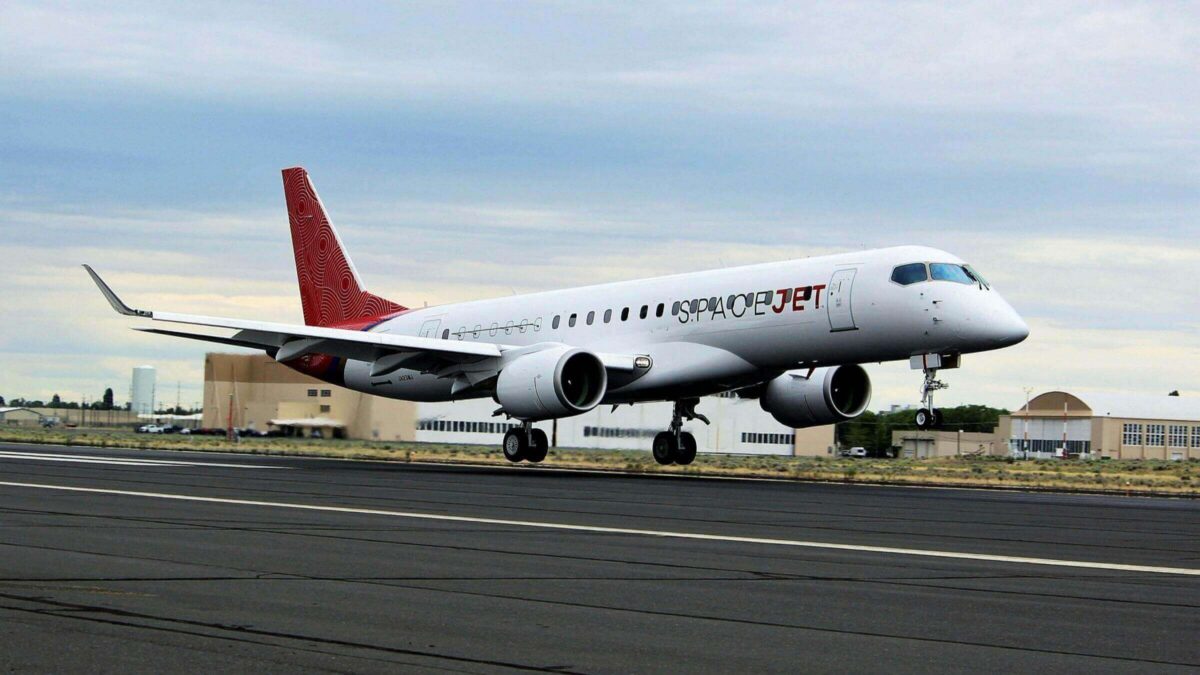 Story updated to say entire factory was sold and added comments from MHI spokesman.
A factory near Nagoya that Mitsubishi Aircraft had been using to manufacture the empennage for the Mitsubishi SpaceJet has been sold.
Local media reports, quoting Mitsubishi Aircraft's parent Mitsubishi Heavy Industries (MHI), says it has sold 83,000m2 land and the factory in Matsusaka city, to disinfectant manufacturer Kenei Pharmaceutical. The sale price is undisclosed.  Matsusaka city is about 100km from Nagoya where Mitsubishi Aircraft is headquartered.
This factory was where Mitsubishi Aircraft manufactured the empennage for the SpaceJet, says MHI, adding that production of the aircraft will only resume if demand recovers.
MHI suspended the program in October 2020 citing poor market demand due to the pandemic. Then, in an email to the US FAA, Mitsubishi Aircraft head of certification, Masahiko Ikuta, revealed that the program was suspended for three years effective October 2020.
MHI now says it will secure other manufacturing bases to produce SpaceJet empennages if the program resumes and there is a need for mass production. It says this is the first time it has sold one of its aircraft factories.
A spokesperson for MHI confirmed with Smart Aviation Asia Pacific that the company has sold the unused land and facility in Matsusaka city that was used to assemble SpaceJet empennages.
"We remain temporarily paused with regards to the majority of SpaceJet development activities, except for type certification documentation, and have been working on reviewing the position of the business," the spokesperson says.
"Given that the review would likely need more time, we are streamlining to optimize the structure and this latest move was part of this. We will keep assessing the timing to restart the program, as we monitor the market," the spokesperson adds.
*Empennage refers to the entire tail section of the aircraft, including both the horizontal and vertical stabilizers, the rudder and the elevator.
Picture Source: Mitsubishi Aircraft Twitter
Related Stories:
Mitsubishi Aircraft Tells FAA It Has Shelved SpaceJet For Three Years (20 October 2021)
Ong Jeng Yang
Based in Singapore, Ong Jeng Yang has more than four years of experience working in the media industry.
Related posts
SUBSCRIBE TO OUR NEWSLETTER