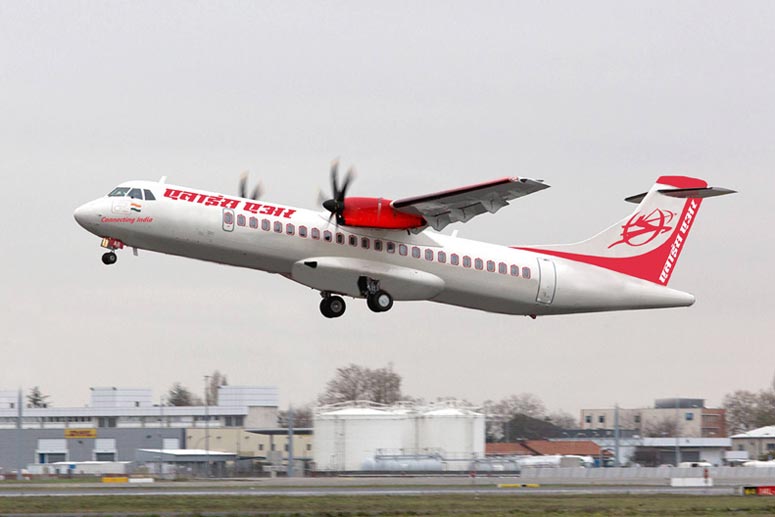 State-owned Indian regional carrier Alliance Air has issued a tender to refurbish its fleet of 18 ATRs.
Alliance Air says in the tender document that service providers – approved by India's Directorate General of Civil Aviation – are invited to submit proposals and bids before 17 January to refurbish its aircraft cabins. 
It says the work involves replacing or refurbishing various items on the aircraft, such as: carpets, curtains, cargo nets, arm cap rests, arm handles, floor boards, seat cushions, seat covers, engine covers, pitot tube covers, propeller straps, tray tables, passenger seat back shells, seat belts and buckles and so on. 
Alliance Air says in the tender notice it operates a fleet of 18 ATR 72-212A aircraft, with 70 to 72 seats, on domestic and international routes. 
The airline highlights that central carpet replacement is to be carried out every three months, based on the carpet's condition, and full carpet replacement will be yearly. 
India's government sold Air India late last year to India's Tata group, but Alliance Air was not part of the deal and instead was transferred to Air India Asset Holdings, a state-owned special purpose vehicle that holds Air India's remaining assets and liabilities.
Alliance Air mainly serves domestic locations including those in the government's UDAN Regional Connectivity Scheme. It also serves nearby international destinations such as Sri Lanka's Jaffna although that route was halted due to the pandemic.
Picture Source: airindia.in
Ong Jeng Yang
Based in Singapore, Ong Jeng Yang has more than four years of experience working in the media industry.
Related posts
SUBSCRIBE TO OUR NEWSLETTER